---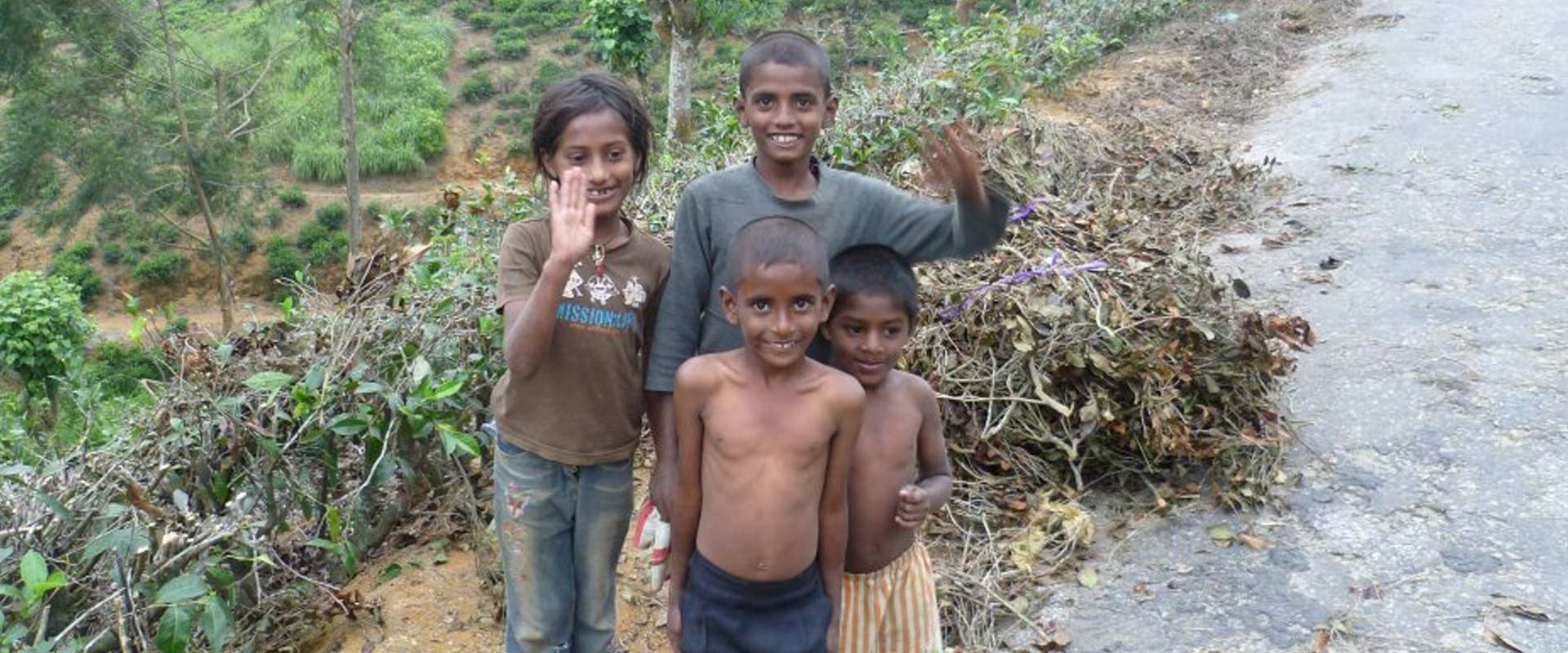 Why We Need You
---
Destiny that's predetermined
Can you imagine ever being in a position where even before you're born, your destiny has been decided? No choice or hope for anything else, you will serve a tea estate. You dare not hope or dream to have a different life because there is nothing to support your ambition and no one to help you...because you're the child of a tea picker.
Does that sound massively depressing, suffocating, heartbreaking, and...well just wrong? That's because it is.
Would you be a tea picker?
The communities of Sri Lankan tea estates are actively kept as a dependent, uneducated workforce. Social issues such as substance abuse, domestic and sexual violence, self-harm and suicide are prevalent and strike deep into the heart of a community who have been told, for as long as they can remember, that they are not equal, they have nothing to offer society, that they are destined for the back-breaking poverty and oppression of the tea estates.
The problems these communities face in a nutshell are:
• Alcoholism - focus groups with World Vision showed around 85% of men from tea estate communities to be alcoholics
• Violence within the home - the University of Colombo's research showed 83% of women suffering domestic violence, with 20% being sexual violence
• Abject Poverty - around 80% of our students each year live on less than $1 a day
• Self-harm and suicide - the area we work in is a suicide hotspot in a country with extreme levels of suicide - young people are more likely to commit suicide than other age groups
• Key performance indicators - Sri Lanka is a lower middle income country and so many governments and large NGOs do not operate here. However, this demographic falls behind the rest of the country in all major key performance indicators
• Lack of equality - the country profits from their tea industry and yet those who pick the tea remain forgotten and ignored
With your help, we can make the change
Tea Leaf Trust has seen this at first hand, heard the stories at first hand and we are determined to fight for this community we feel so inextricably linked to through our favourite hot drink. Everyone should have a right to self-determination and feel they are equal to others in society, especially when that society profits from the toil of their hard labour.
Are you ready to make a real difference - one you can see, one you can feel and one you will forever feel good about?
If so, we need you!
We need your skills, your drive, your enthusiasm, your strength and your determination to raise these forgotten people to a place where they have the choice and opportunity to decide their own destiny. It won't be easy, but the experience is incredible, which many previous volunteers have looked on with much pride...and there is scope (if you like what you see and do), to continue helping us long-term.
Still fancy it? What you waiting for, click on the contact link and let's have a cuppa and a chat!
Next: Volunteer in Sri Lanka